LAPTOP BATTERY FOR ASUS ROG GFX71JY/ A42N1403 A42LM93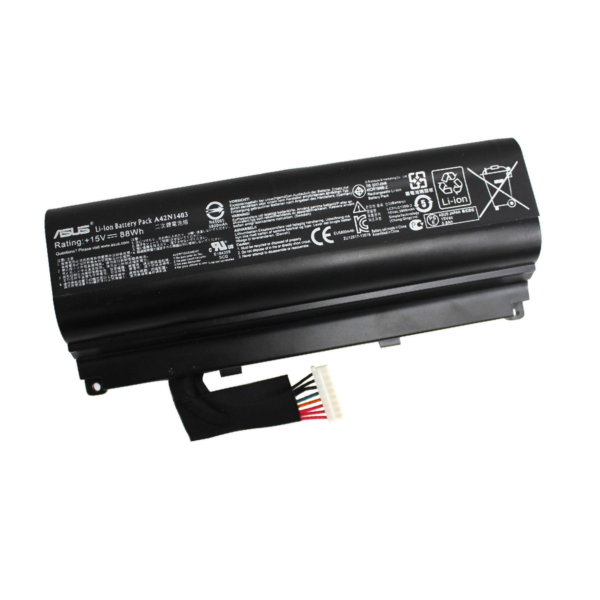 Estimated delivery between 2023/03/24 - 2023/03/29
TECHNICAL SPECIFICATIONS:
Color: Black
Voltage: 15
V
Capacity: 88Wh 
Compatible P/N: 
A42N1403 A42LM93 4ICR19/66-2 G751J-BHI7T25 GFX71JY4710 0b110-00290000
Compatible with: 
ASUS ROG G751   G751JY   G751JM   G751JT   GFX71JY   GFX71JT Series.
Warranty: 6 months warranty from solutions-365 only
TERMS & CONDITIONS:
REPLACEMENT:

For replacement customer need to send the product through courier by their own cost
REFUND:
If product is working & customer want refund than our company will deduct 20% amount of product. We provide refund within 10 days after receiving the product.
If product is not working & customer want refund than our company will deduct courier charges only and provide refund
If you're unable to identify your laptop's model number or the part number contact us at +91 9094 909 790 or open a conversation in the chat box