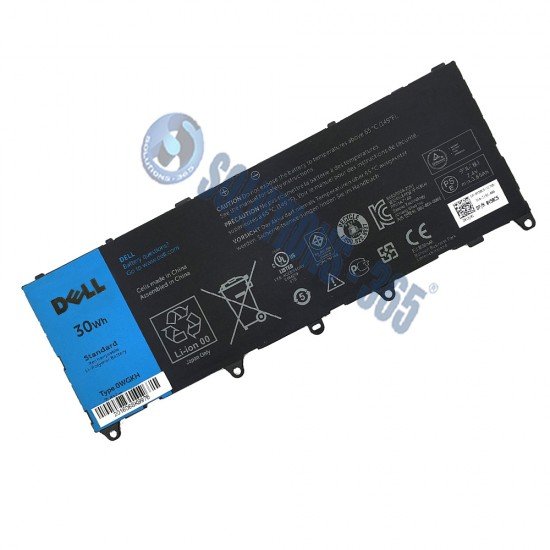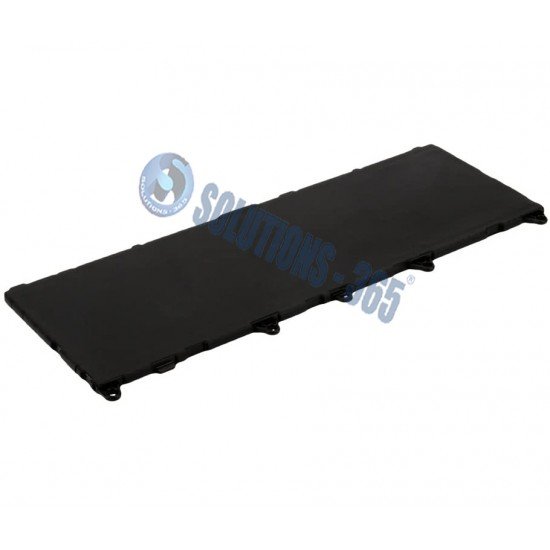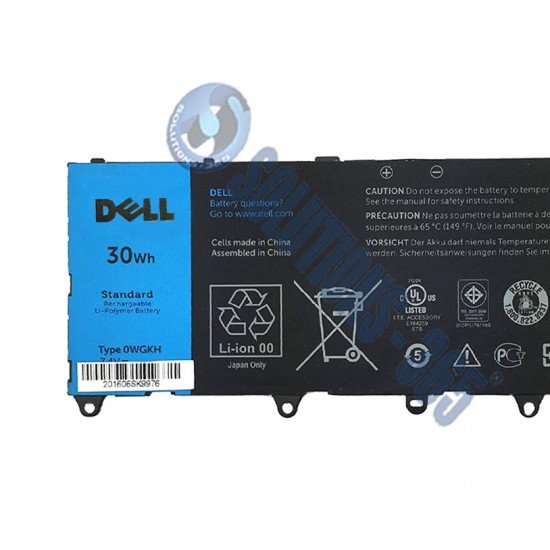 Buy LAPTOP BATTERY FOR DELL 0WGKH 10E / Y50C5 Online
Dell 0WGKH 10E Y50C5 Battery Replacement Technical Specification
We provide high-quality laptop batteries that are 100% compatible with your products . 0WGKH Battery for DELL 00WGKH H91MK Y50C5 Laptop Battery [7.4 V/ 30Wh]- Black is quality tested and checked before dispatch . 00WGKH 0WGKH H91MK Y50C5 Compatible with Fit for Dell Latitude 10E-ST2E Latitude 10-ST2E Series.-Black comes with all proper warranty. This kit includes a 7.4 volt battery and the tools you need to remove the expended unit.
Battery Type: Li-ion
Color: Black
Voltage: 7.4V
Capacity: 30Wh
Compatible P/N : 00WGKH 0WGKH H91MK Y50C5
Compatible with : Dell Latitude 10E-ST2E Latitude 10-ST2E Series
We offer superb pre-sales and after-sales service, providing 3 months and 6 months' warranty options to our customers. To safeguard your investment we also give a 30-day money-back guarantee for this replacement Fit for Dell Latitude 10E-ST2E Latitude 10-ST2E Series.our batteries are made with A-class batteries which are made up of advanced lithium materials to make equipment charging faster and safer.
We use 100% OEM quality batteries and ensure that our product matches to the top quality in the market. This replacement battery is a compatible fit for Dell Latitude 10E-ST2E Latitude 10-ST2E Series .Our batteries have gone through vigorous testing to ensure stability and safety. When it comes to protection then our batteries are equipped with over-charge protection, over-discharge protection, over current protection, and short circuit protection.
Our main motive is to deliver high-quality batteries at your doorstep and for any further assistance, you can call our customer care 90 94 90 97 90 for Purchase information or any other queries related product. Buy laptop battery for Dell 0WGKH 10E / Y50C5 online in affordable prices. We are distributor of Dell 0WGKH 10E / Y50C5 laptop battery distributor grant road.
FREE SHIPPING Only in Maharashtra

About Dell Laptop Battery and Accessories in Solutions 365
We believe to provide the best Dell battery, Dell chargers (adapters) and Dell keyboards for your Dell laptops in the Mumbai, India. In addition to the savings advantage of purchasing a Dell compatible battery, most consumers find that compatible, or generic, laptop batteries outperform OEM batteries. Whether you're looking for a Dell Original or Dell Compatible battery with warranty, we're proud to carry best Dell Laptop Batteries that enhance your Dell Laptop experience.
Our best selling laptop batteries:
Dell Laptop Battery | Apple laptop battery | Sony laptop battery | Acer laptop battery | Asus laptop battery | Fujitsu laptop battery | HCL laptop battery | HP laptop battery | Lenovo laptop battery | LG laptop battery | Microsoft laptop battery | MSI laptop battery | Samsung laptop battery | Toshiba laptop battery | Wipro laptop battery
We use cookies and other similar technologies to improve your browsing experience and the functionality of our site.
Privacy Policy
.